Why Keeping A Cannabis Journal Is A Great Idea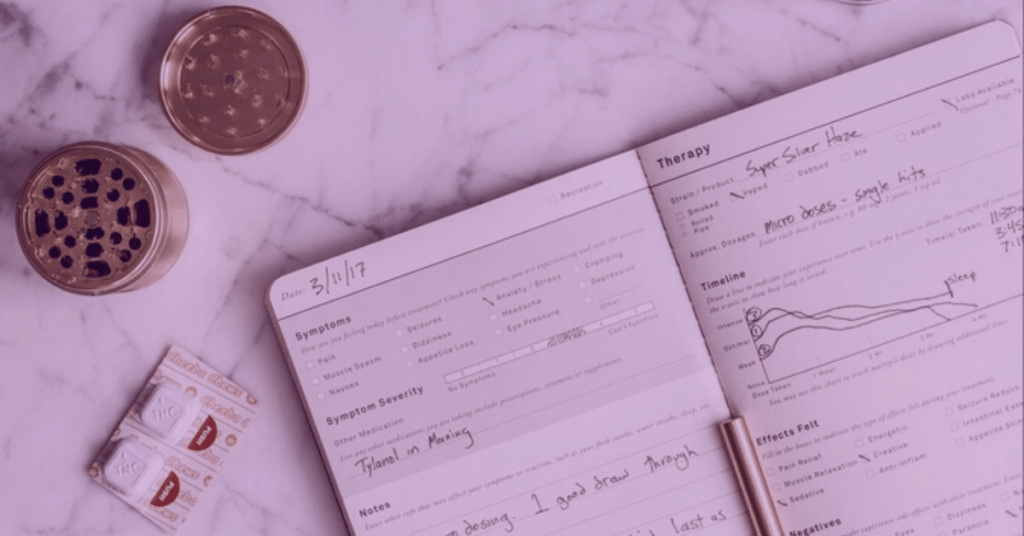 Keeping a cannabis journal is a great way to track what strains are right for you. Each cannabis product and strain can affect each person differently. Keeping a journal to jot down your personal reactions can be especially useful for helping you decide on future purchases and reducing the stress around the overwhelming selections offered.
Journaling will also make it easier for you to see patterns to better tailor your choice to the specific effects you want to achieve. Websites like Leafly have thousands of strains with information about each strain's chemical bio (including terpenes) and user-generated reviews on effects. Having your own journal will help you find what works best for you.
Choose How You Want to Journal
For the more tech-savvy user, you might prefer to use an app like Weedpro to learn about thousands of strains, rate them, and even write notes ( available on iOS and android). You can also simply use your notes app or create a spreadsheet to track your cannabis experiences.
For those who prefer the old-fashion way, a simple notebook or a curated cannabis journal from Goldleaf or even Amazon is a great way to track your cannabis experience too.
What You Should Track
Based on the experience you are expecting from your cannabis, you should note all the product details, strain, and effect. You may also find it helpful to record other factors like food intake, mood, and sleep quality/duration when consuming your cannabis. You may discover some interesting things!
Keep in mind that your mood can affect your experience with the strain, so before consuming, take note of the following: How are you feeling? How would you describe your mood? Were you particularly anxious, on edge, or feeling relaxed and calm?
What to Record
BEFORE CONSUMPTION:
Date:
Cannabis name/strain: e.g "Platinum Cookies", etc.
Sativa or Indica or Hybrid?: Sativa
Consumption Method: Smoked, vaped, edible, etc.
THC/CBD Ratios: THC 23.80% /CBD – 0-1.00%
Terpenes: "Caryophyllene", "Myrcene"
Current Mood: e.g. "Relaxed" or "tired"
AFTER CONSUMPTION:
Amount consumed:
How long until first effects felt: e.g. "5 minutes"
How long did your high last? "1.5 hours"

Psychoactive Effects:
Are you more relaxed? Energetic?
Are you more focused or feeling more aloof?
Purple Moose Cannabis hopes you've found this post useful in helping you keep track of the best cannabis products that suit you. As always, our knowledgeable staff are always happy to help answer any questions you may have about the variety of cannabis products we have at our shop, help you identify your best choice of strains, and to review the various comfortable consumption methods that you can choose from for a wonderful cannabis experience.