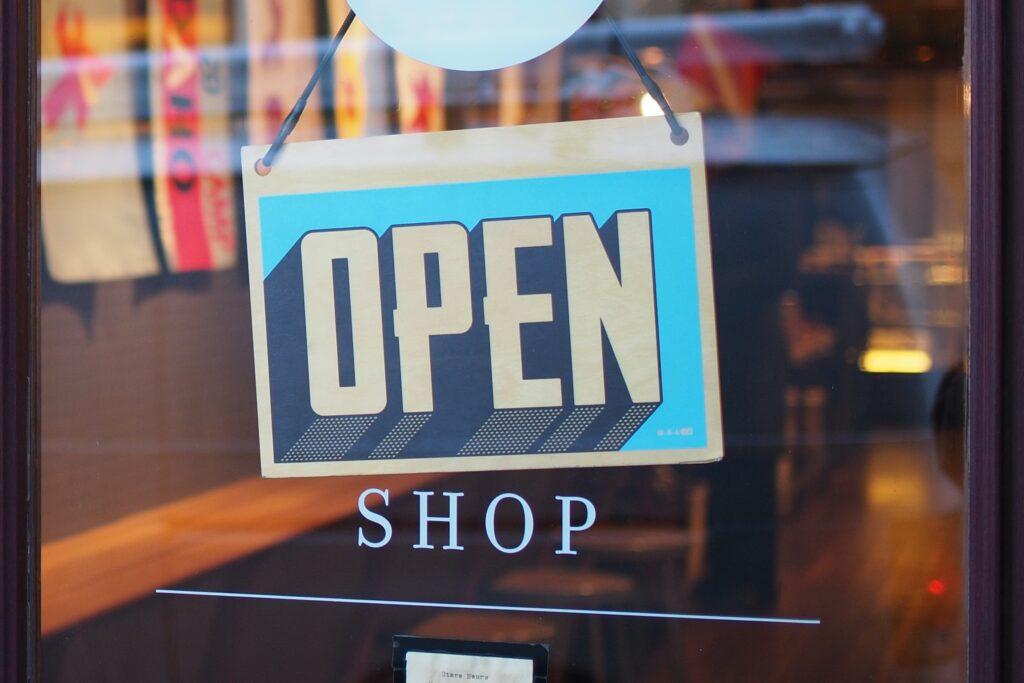 Published: February 28, 2022
The flagship store was the very first legal cannabis retailer in Oshawa.  Company owner Jacob Stevens was one of Ontario's initial cannabis license "lottery" winners in January 2019 and the very first legal recreational cannabis retailer in Oshawa.  Remaining in the same popular location at Oshawa SmartCentre South at 575 Laval,  Stevens introduced the world to the epic Purple Moose Cannabis brand on June 1, 2021.   In December 2021 they opened their second location, in the SmartCentre North Park Plaza at 1383 Lawrence Avenue West in Toronto.  Just weeks later, Cedarcroft Plaza at Bathurst and Cedarcroft in North York became the home of the third Purple Moose Cannabis store.
At Purple Moose, you'll find the true profile of the cannabis consumer goes far beyond the stigmatized stoner image.  If you talk to customers, you'll find some newbies who might not have been comfortable with the plant before – but now that prohibition is over they're finding an alternative to the beer with the boys or wine o'clock.  Of course, you'll also find long time canna consumers and "conna-sseurs" – on both sides of the counter.
Owner Jacob Stevens is a visionary leader who says his staff has a lot to do with the success of the Purple Moose Cannabis retail brand.  Stevens said he doesn't discriminate against those who have worked in the legacy market when he makes his hiring decisions.  On the contrary – he encourages those with cannabis experience from pre-legalization days to apply as they have in-depth knowledge and experience to share with customers, new and old.
Previously, he says, those who were passionate about the plant, whether they had come to it from the medicinal or the recreational side, had to work in the shadows – illegally growing, illegally selling and buying, always worried about the ramifications of potential legal action. And while there were passionate activists in the legacy cannabis marketplace, longtime cannabis advocates will tell you there were some bad actors, too – and today cannabis retail workers – known as budtenders – enjoy the same workplace protections under the law as those in other industries.
When evaluating resumes to make staffing decisions for that first store location, Stevens noticed that "most applicants who had worked in the legacy market before didn't mention it on their resumes – they feared it would work against them to apply for a "legal" store.  Even though a number of the applicants had been criminally charged for working in pre-legal dispensaries, AGCO told Stevens that as long as he completed the required criminal check "As we do with all employees, then they said it was up to me to decide whether I want to hire them or not." My response was that I wanted to see that they had previous experience with cannabis – and only those who worked in the Legacy market had this cannabis experience."
Marie, who manages one of the Purple Moose locations, says she has used cannabis both recreationally and medically for more than 25 years and was never shy about listing her legacy experience on her resume or on her LinkedIn.  "We have seen too many companies without a single member of their sales team or decision-making team have little to no experience with the plant, industry, or culture.  How are you supposed to speak to someone (the market at large) while ignoring the very people and practices which made our government decide legalization was a safe step forward for Canadians?"
Kate, another Purple Moose employee who made the legal transition adds, " I was definitely open about my legacy experience because it has made me gain so much knowledge on recreational cannabis. Surprisingly there are more varieties of products to choose from."
Thomas worked in the legacy market under the name Ragnar Lothbrok. . He says that at first he didn't want to tell potential new employers about his pre-legal work. "But then I figured my experience would be a plus for me and the company I work for…I believe stores should seek out legacy workers, our knowledge and experience is a great asset for any cannabis company, we can teach others and help companies grow."
All three Purple Moose locations have developed a reputation for excellence in their neighbourhoods, differentiating themselves from the pack in terms of style, staffing, and service. More about Purple Moose Cannabis at https://purplemoosecannabis.com.
Source: https://cannabisproonline.com/news/purple-moose-cannabis-quickly-expanding-adds-two-new-stores-in-two-months/