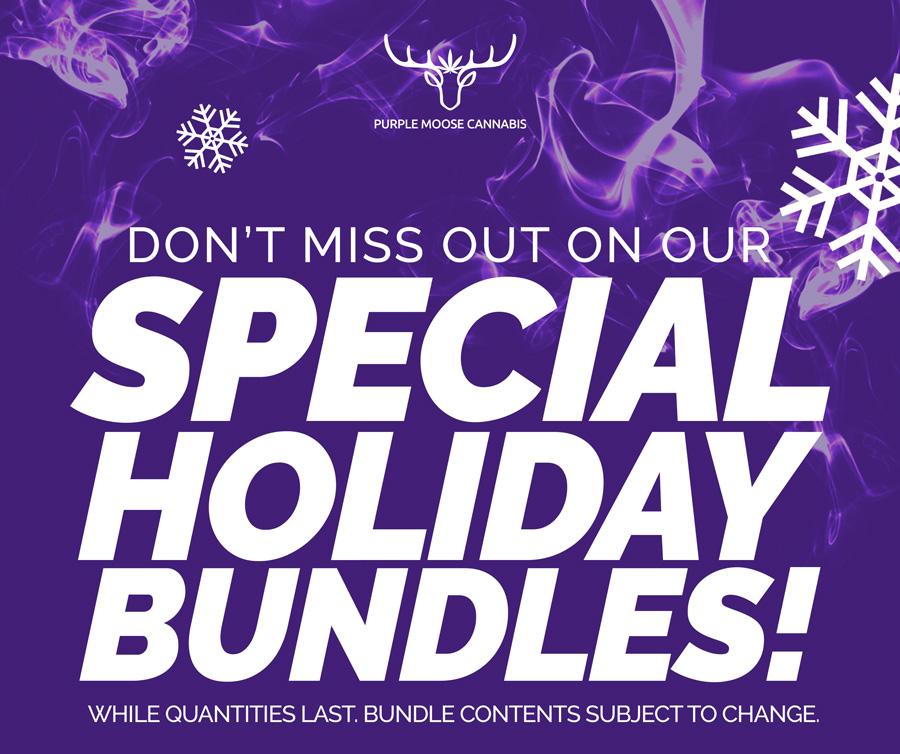 We've got a bunch of special holiday bundles in store that you don't want to miss for the holidays!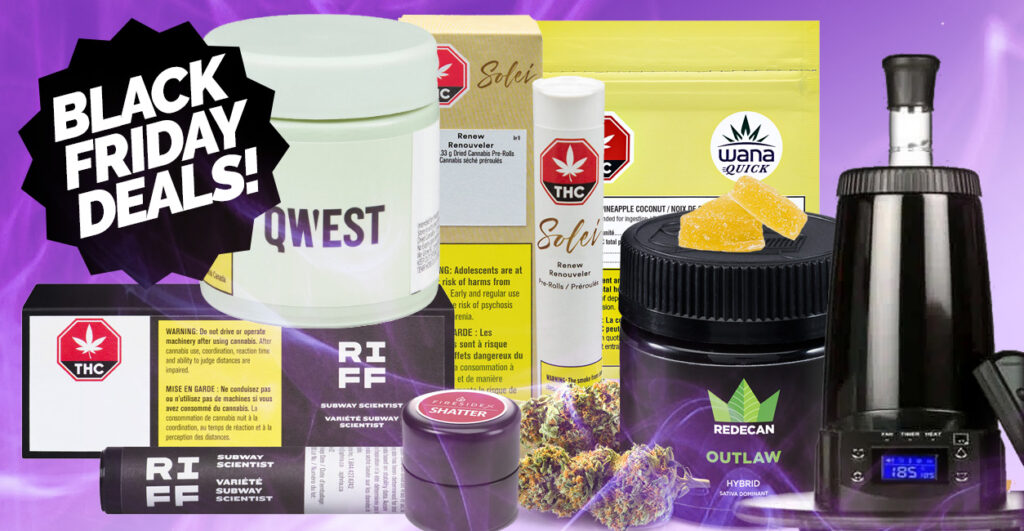 Don't miss out on our Black Friday specials all week long and get 25% OFF all these items!! Just click "ON SALE" in our online shop to see our specials! Prerolls RIFF Subway Scientist 7×0.5g Solei Renew 3×0.33g Flower QWEST Banana OG 3.5g Redecan Outlaw 3.5g Edibles Wana Coconut Pineapple Soft Chews  Concentrates Fireside Wappa […]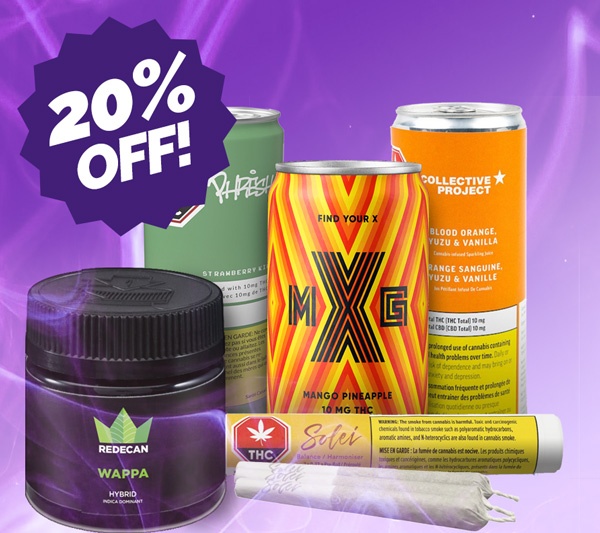 This week only (Nov 18-24)! Get 20% off all beverages and so much more!Just click ON SALE in our shop menu!