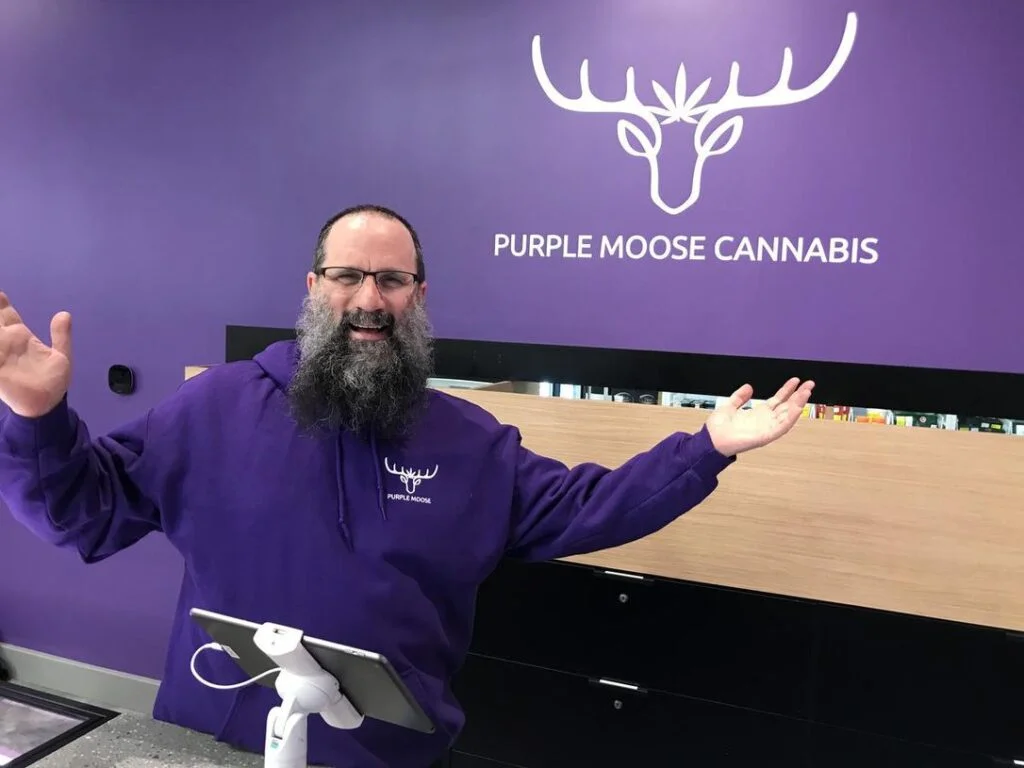 To mark 4/20, the day that celebrates cannabis culture worldwide, we spoke to the owners of three Toronto pot shops. Coincidentally, they're also a great joke setup: a rabbi, a lawyer and millennial walk into a cannabis shop. (Insert your own punch line here.)
The Alcohol and Gaming Commission of Ontario, the body that regulates the sale of cannabis in this province, has received more than 2,000 applications for retail store authorizations since 2019. About 1,400 of those have already been approved to open (including roughly 1,200 in 2021 alone), with close to 500 setting up shop in and around the GTA. Whereas most of those owners are typical corporate suits, the trio we found is as interesting as the business itself.
"The Rabbi"
Owner: Jacob Stevens
Store: Purple Moose Cannabis
Locations:
575 Laval Dr., Suite 400, Oshawa
1383 Lawrence Ave. W., Toronto
5984 Bathurst St., North York
Despite the fact that Stevens was up against more than 17,000 other applicants, he knew he'd be one of the winners. "I was sure I would win," the 60-year-old grandfather of five said from the North York location of Purple Moose Cannabis.
"The Aibishter (God) wanted me to do something special," he added. "And He gave me so many brachas (blessings) along the way."
And it's a good thing, too. With zero experience in retail or cannabis, Stevens needed all the help he could get.
Pre-Purple Moose, Toronto-born Stevens operated Tripsetter, a bus tour company that offered cross-border day trips. When recreational marijuana was legalized here in October 2018, American bus companies began offering Canadian cannabis tours. Stevens saw an opportunity.
"But as a religious person, is this really something I should be doing?" he recalled asking himself. The answer would come from his rabbi, who gave the cannabis venture his stamp of approval.
The next approval would have to come from the Ontario government, but retail store authorizations were temporarily capped as cannabis supply stabilized. So Stevens prayed.
His flagship store in Oshawa was that city's first cannabis dispensary. It opened for business in the summer of 2019, and sales were two to four times better than expected throughout the pandemic.
The Oshawa store's success allowed him to open two new locations in January 2022.
And with plans to continue growing his business, Stevens has his mind set on what only an Orthodox pot shop owner would: Kosher cannabis-infused edibles.
The Toronto Star