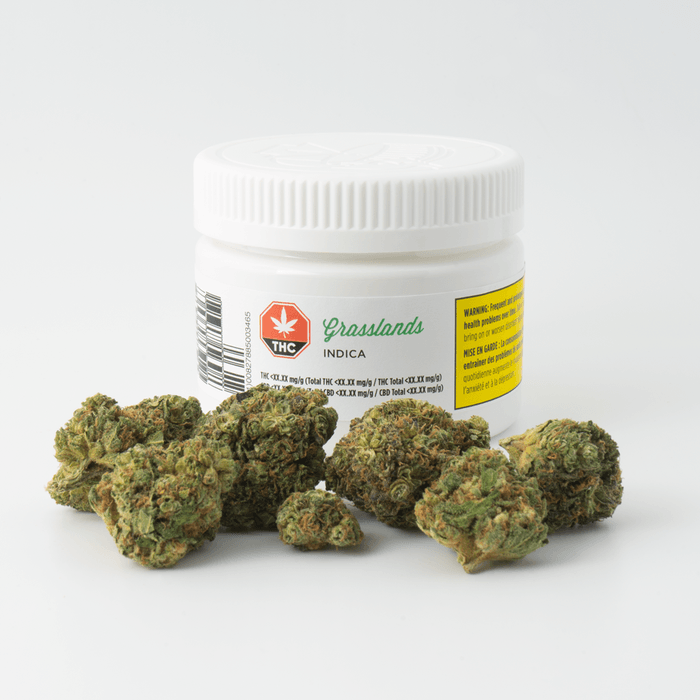 Who can say no to $100 ounces?
Sometimes you come across a hidden gem, and this is one of them. Plus, who can say no to a $100 oz.? Well, $99 to be more exact! (If you're a student or a senior you'll even get an extra 15% off on Senior Tuesdays or Student Thursdays!)
In this post, we'll be highlighting Grasslands Indica. With a THC range of 15%-19%, this indica dried flower might not be as hard-hitting as some of it's more potent indica buddies, but it certainly does the trick! We would probably grade it as a high AA or a low AAA.
Bright green buds, laced with orange pistil hairs, and emanating a sweet berry aroma, this indica is definitely a winner, especially for the low budget price.
Whether you like to vape or roll joints, Grasslands Indica is steadily becoming a popular favourite amongst stoners in Ontario, and is a perfect purchase for someone looking to save a little cash on their weed budget without sacrificing too much quality.
Order your cheap ounce here.