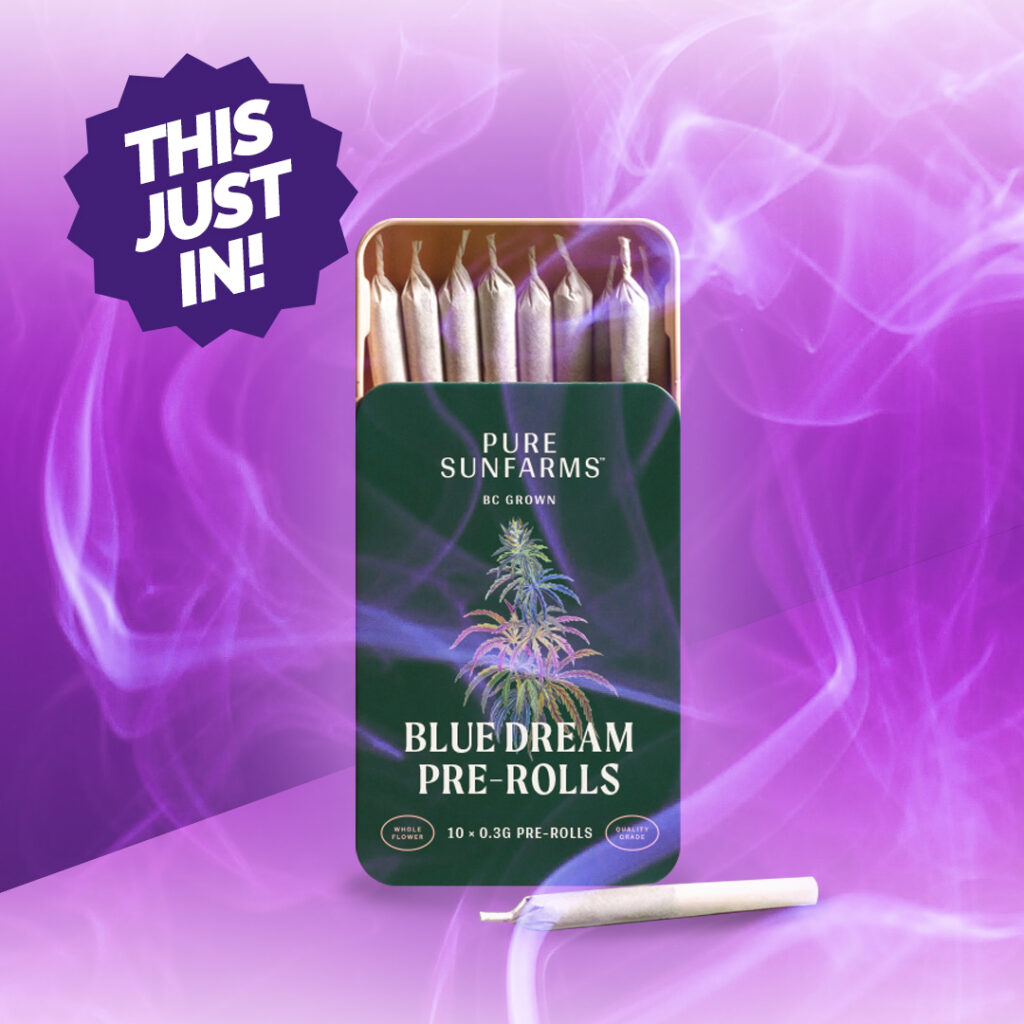 *NEW* Pure Sunfarms Blue Dream Prerolls
Pure Sunfarms specializes in British Columbia sun-grown cannabis, and produces some of the best cannabis around for the price. So we're excited to have their brand new Blue Dream prerolls now in stock!
Blue Dream prerolls are 0.3 grams each and come in a pack of 10 for only $26!
Time to get dreamy!