October new arrivals added! Check out our freshest drops for the month of October!
Dried Flower – Daily Special Lemon Haze, OGEN Lemon Z, Carmel Peanut Butter Breath
Looking for some zesty freshness? We just received these citrusy sativa selections for your senses!
Daily Special Lemon Haze is potent sativa strain with a great low price! Grab it in 3.5g or now in half ounces for only $80!
OGEN Lemon Z is a brand new arrival and is a cross between Lemon Skunk and Zktlz, both very flavourful and terpy strains. This is a sativa-dominant strain that provides a punchy lemon aroma with hints of warm brown sugar and chocolate. Mmmm.
Carmel Peanut Butter Breath is a cross between Dosidos with Mendobreath. The aroma is sweet with subtle floral notes and the smoke is heavy with nutty and chocolatey flavours. Yum!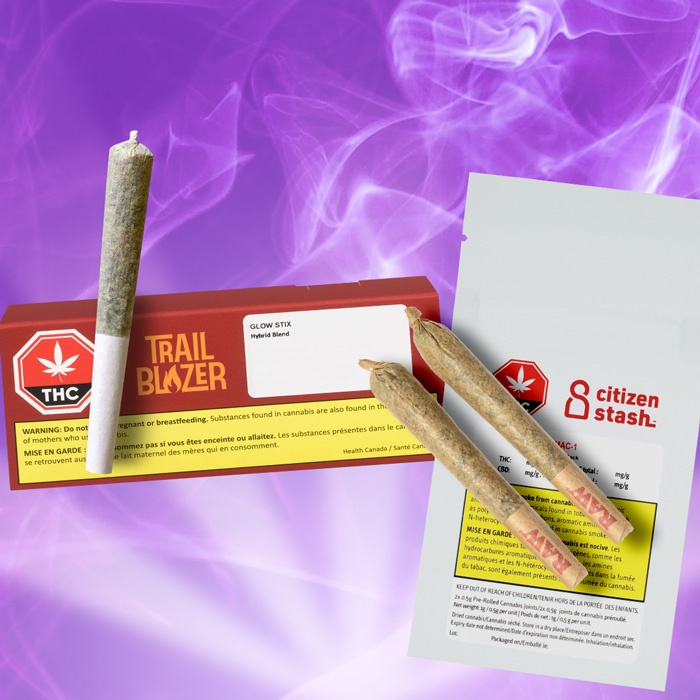 Prerolls – Trailblazer Glow Stix and Citizen Stash Mac-1
Trailblazer Glow Stix contains one 0.5g hybrid preroll with both indica and sativa lineage. With a strong herbal taste, spicy fruit fragrances, and moderate THC levels, these preroll offer flavour and pleasing high.
Citizen Stash Mac-1 has a sweet, gassy flavor, balanced out by floral accents and a citrussy, earthy finish. Expect upbeat and balancing effects followed by euphoria and relaxation.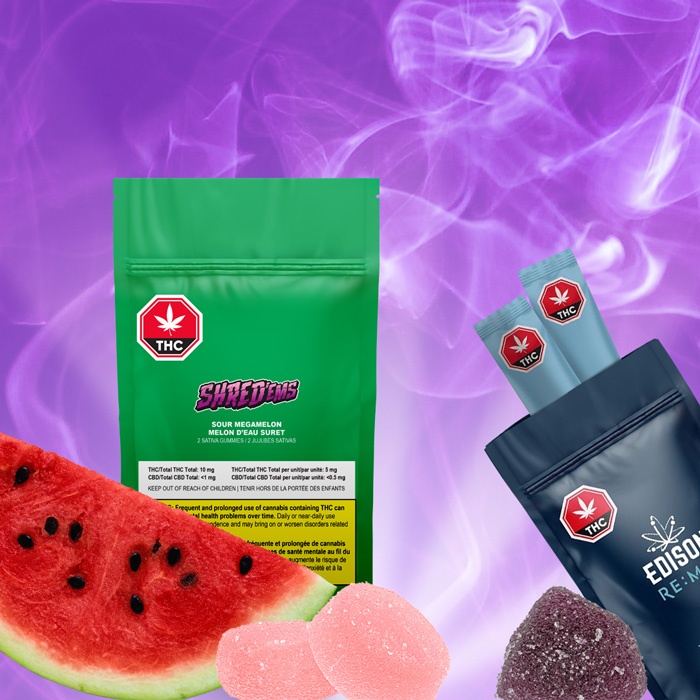 Edibles – Edison Re:Mix THC Powder, Sour Megamelon Shred'Ems, Twd. Sat MixBer Soft Chews
Edison Re:Mix THC Dissolvable Powder is odourless, flavourless and uses nanoemulsion allowing you to easily infuse beverages quickly and discreetly with 2x 5mg THC sachets.
Sour Megamelon Shred'Ems have a refreshing watermelon flavor, with a sweet and sour twist to excite your taste buds and get you going for the day! Each pack contains 2x squishy gummies with 5mg THC in each.
Twd. Sat Mixber Soft Chews are naturally berry-flavoured and are made with sativa-dominant THC distillate, ensuring a clean high.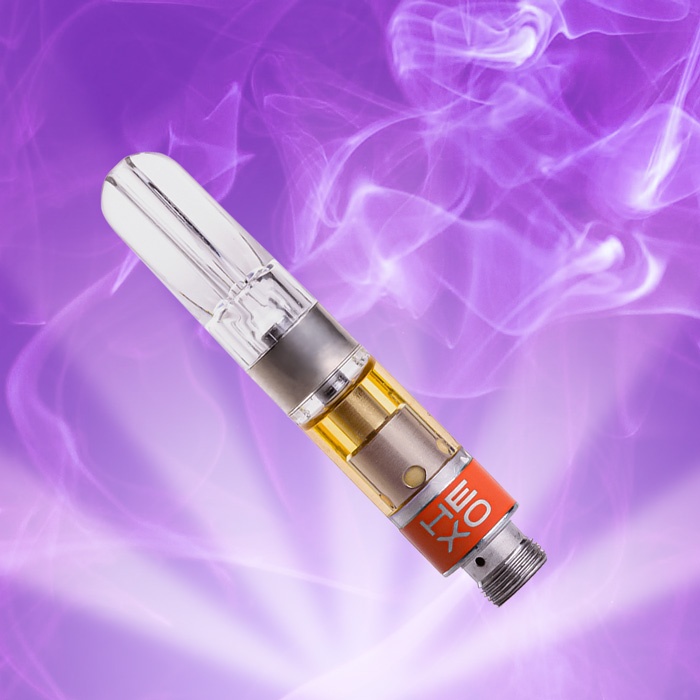 Vapes – Hexo Blue Dream 510 Cart
Hexo Blue Dream 510 Vape Cart is exclusively plant-derived and clinically tested, containing 500mg of THC derived from their sun-grown Blue Dream strain.